What Are The Symptoms Of PTSD After An Accident?
September 30, 2019
Posted by: Premier Hospitals
1403 Views
RSS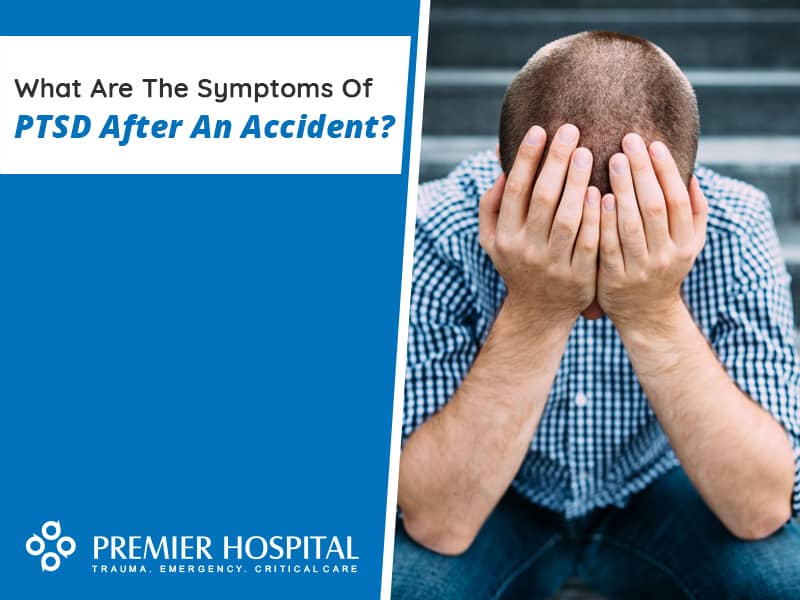 If you have had a car accident, then you are at risk of developing post-traumatic stress disorder (PTSD). Research says that nearly 9% of people who are in car accidents develop PTSD. The number is even higher in people who are in a car accident and have been seeking mental health treatment. On average, 60% of people are diagnosed with some form of PTSD.
What Is Posttraumatic Stress Disorder (PTSD)?
Post-traumatic stress disorder (PTSD) is a serious mental health condition that develops in a person after experiencing a traumatic event causing serious physical harm or in which there was a threat of physical harm.
Accidents are one of the main traumatic events leading to PTSD disorder in most people. Some other traumatic events that can trigger post-traumatic stress disorder (PTSD) are wars, natural disasters, fire accidents, death of a loved one, or abuse etc.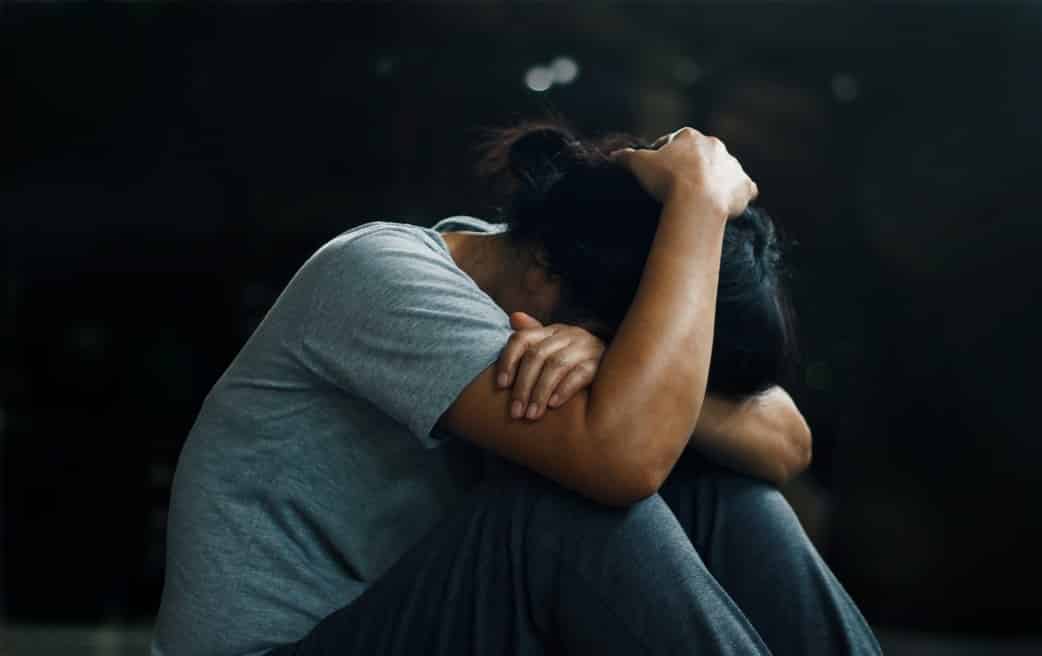 Symptoms Of Post-traumatic Stress Disorder After An Accident
Nearly 3 million people are getting injured in motor vehicle accidents every year. With car and bike accidents becoming common, the risk of developing PTSD is also increasing. Thankfully, not everyone who experiences an accident develops PTSD.
Some of the common symptoms of PTSD are as follows:
Feeling anxious when you remember the traumatic event and other dissociative flashbacks
Nightmares of trauma and sleeping disorders
Illusions or hallucinations of the trauma
Avoidance, numbing and lack of interest
Hyperarousal or irritability
Being hyper-vigilant or more watchful, i.e. scanning the environment for potential sources of threats
Anxiety about driving vehicles
Not willing to have medical tests
Most of these symptoms might occur as a part of your body's natural response to a traumatic event, what we call a defence mechanism. They help you stay aware of potential threats surrounding you to prevent another similar event from happening again.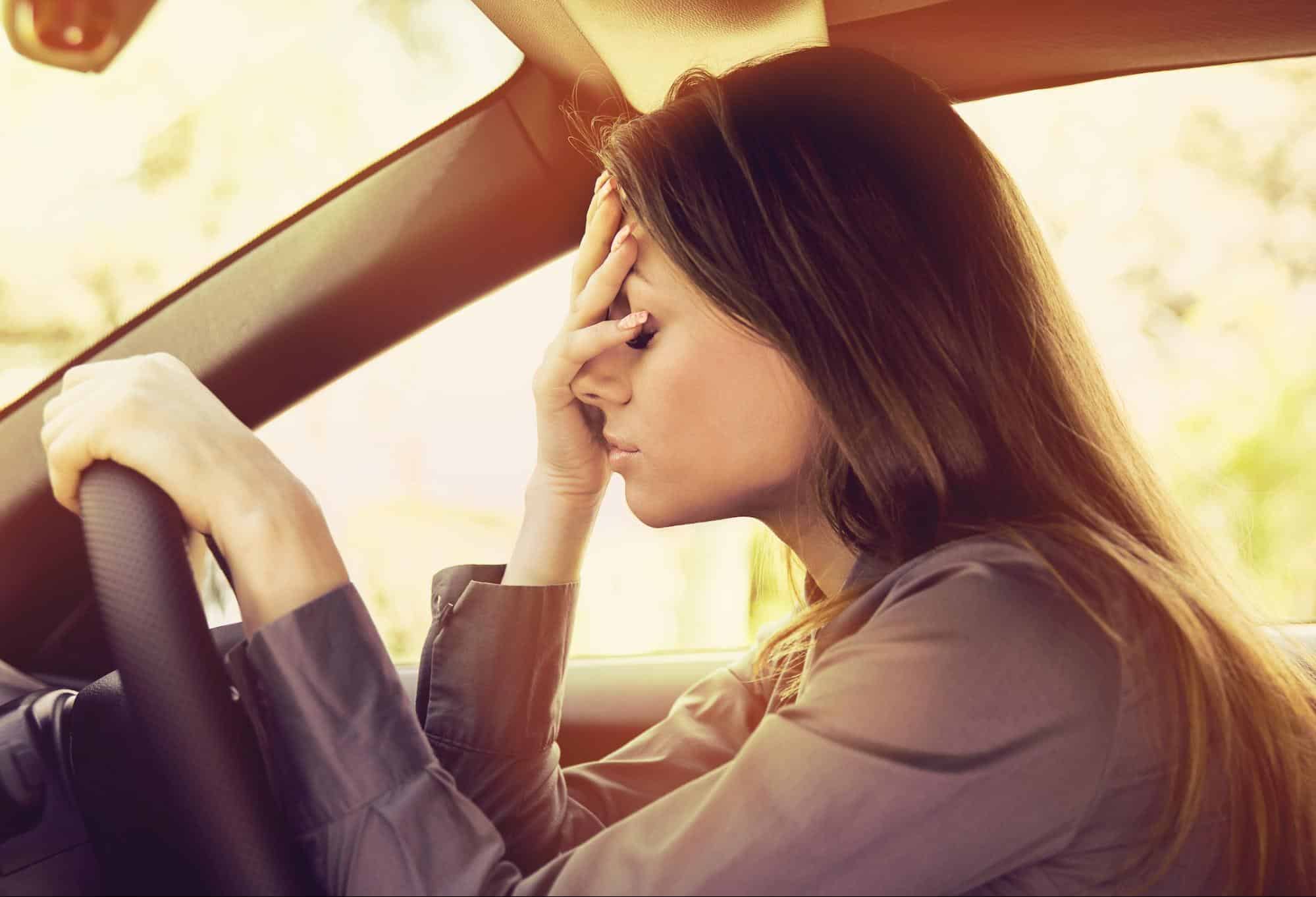 These symptoms will recede naturally over time. If you observe they're getting worse or more frequent consult a doctor immediately for treatment. If you avoid dealing with these symptoms, they start interfering with your life, and the risk of developing PTSD will increase.
Risk Factors Of Post-traumatic Stress Disorder After An Accident
The development of PTSD symptoms may be influenced by some pre-existing personality characteristics like nature of trauma, the person's response during and after the event. There were several risk factors found which are likely to develop PTSD; they include:
Having multiple traumatic events
Having psychological problems earlier to the traumatic event
Life-threatening traumatic event
A family history of mental problems
The amount of support from the family after the event
Emotional response accompanied by fear, helplessness, horror, guilt, or shame
History of psychiatric disorders
Intrusive memory (flashback)
Ongoing litigation due to trauma
Treatment For PTSD After An Accident
Educating patients and making them understand the traumatic effects of a motor vehicle accident, helps. Doctors will discuss symptoms of PTSD and their prevalence among accident survivors. This discussion helps to calm the patient by creating acceptance to one's symptoms and might reduce any hesitation to disclose symptoms he/she is facing.
Medication has a prominent role in treating PTSD. As early as possible, the patient should start taking medication to prevent adverse effects. Despite concerns of side effects, medication might reduce stress symptoms and cycle of painful memories that are evoked when driving or experiencing similar situations and also the reactions to the accident/trauma.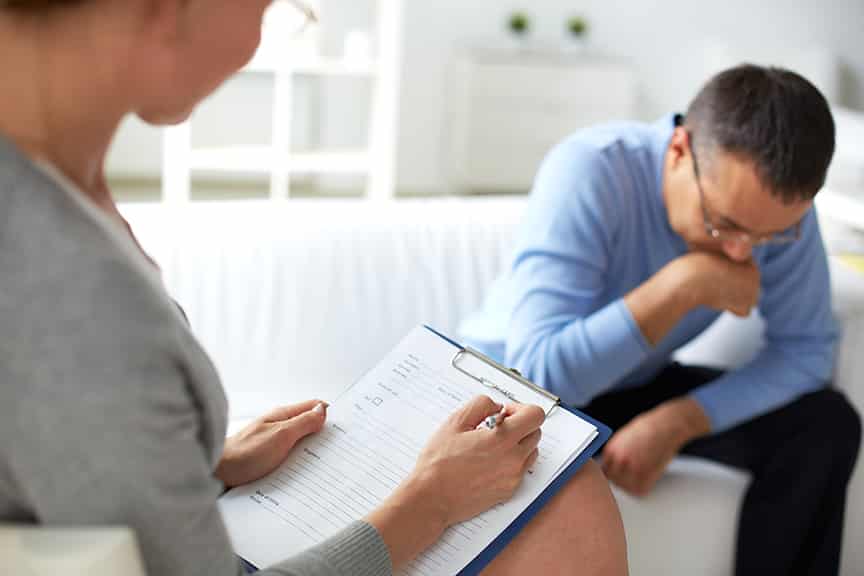 Research in medication for PTSD is not as effective as in many other disorders, how there are some possibilities to treat the symptoms of PTSD with medicines such as Beta-blockers being used to treat intrusive memory problems and irritability. Benzodiazepines are used for suppressing nightmares. Atypical neuroleptics for delusions or hallucinations and Antidepressants for Avoidance, numbing are generally used.
The above medications should be used only under the guidance of an expert doctor.
Some precautionary measures to improve the well being
There are certain things you should follow to improve the mental health conditions and to cope with your emotions after an accident.
Try to avoid being alone. Talk to your friends, relatives, or a counsellor. Express your feelings about the accident and the days after it.
Stay active and try to exercise often. Participate in extracurricular activities that don't aggravate your injuries sustained at the time of the accident. Your doctor can help you figure out what's safe for you.
Attend regular checkups until you recover completely. Your doctor may prescribe medicine or refer you to a therapist to work on your emotions if required.
Traffic accidents prevent some people from limiting their activities. But it's important to do your usual activities even when you are scared or uncomfortable because it's part of healing.
Driving might become hard after an accident. Practise defensive driving to lower the risk of future accidents. Ensure wearing seatbelts, avoid distractions and drive carefully. Avoid texting and talking on the phone while driving. Don't drive when you have alcohol or sedatives and also avoid driving when you are tired.
About Premier Hospital:
Since starting in 1991 till today, we have grown to unprecedented levels, due to our excellence in medical sciences and healthcare. Dr Mahesh Marda created Premier Hospital. It started as a small, 30-bed hospital facility. At that time we provided only secondary care to patients, but that certainly has changed in the present landscape.
The Author :
Premier Hospital
Since the inception of Premier Hospital in 1991 till today, we have grown to unprecedented levels, due to our excellence in medical sciences and healthcare. Premier Hospital is the creation of Dr Mahesh Marda and when it was first established, was only a small, 30-bed hospital facility. Back then, we provided only secondary care to patients, but that certainly has changed in the present landscape.
YOU MIGHT ALSO LIKE
May 17, 2022

May 16, 2022

May 15, 2022

May 12, 2022

May 08, 2022

May 03, 2022

April 25, 2022

April 16, 2022

April 10, 2022
TESTIMONIALS
Hospital is in good condition in a very established area well maintained and in hygienic conditions Staff is friendly and polite very good cooperation Doctor Ayub is very good best
Awsome service by entire hospital staff. Special thanks to Abhinand Sir, Surya Kiran Sir, Chitra Madam. 1.Quick response. 2.Good Hygiene 3.Faster Services 4. Polite Attitude by a
Dr. Rokhsana s/b first trained on attention to detail... first listen the problem clearly and then suggest solution... and mind your voice while talking with patient and their compan
Categories