Everything you need to know about Parkinson's Disease
October 14, 2020
Posted by: Premier Hospitals
1023 Views
RSS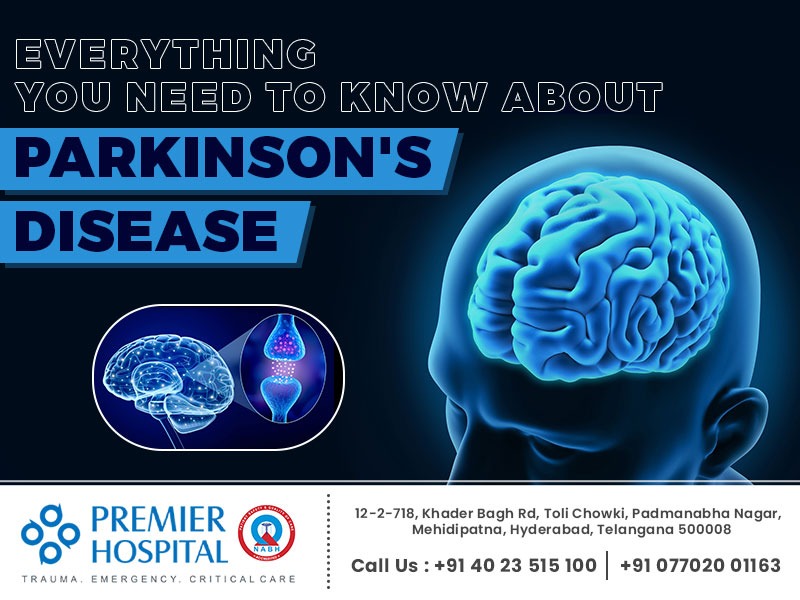 Just think that you cannot stand or sit steadily and unable to walk without any support. Just feel spilling food all over while eating and your entire body in tremors. This is what Parkinson's Disease can do to you. This disease can make you feel weak and helpless. It makes you dependent & defenceless! But don't worry, our experts at Premier Hospital have a way to control this Parkinson's condition.
What Is Parkinson's Disease?
Parkinson's disease is a neurological disorder, also called degenerative brain disease. The disease tends to influence your body's neurological conditions by affecting your neurons(nerve cells). Parkinson's is a progressive and chronic disease, which means the situation might worsen over time.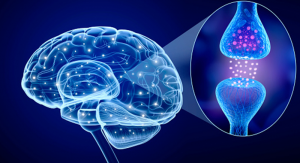 Even though Parkinson's disease has no permanent cure, medication and other treatment options can manage the symptoms. Occasionally, surgery also is done to stimulate specific areas of your brain to manage symptoms. People with a history of Parkinson's disease in families should be more cautious.
The Five Stages Of Parkinson's Disease
In the beginning stage of Parkinson's disease, your face might be expressionless; you may stop swinging your arms while walking, you may have soft or slurred speech. In every stage, the symptoms will change. Parkinson's diseases are classified into stages based on the progression and symptoms.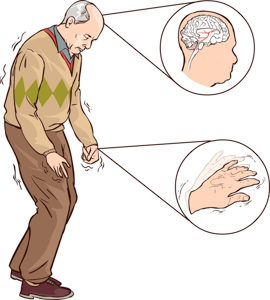 Stage One: In the first stage, people might experience mild symptoms that may not interfere in your daily activities. In this stage, you may notice symptoms like tremors on one side of your body, posture changes, difficulty in walking, etc.
Stage Two: The symptoms might get worse, which include tremors and rigidity on both sides of the body. People may find it more challenging to perform daily tasks.
Stage Three: This is the mid-stage, and patients may experience a lack of balance and movement difficulty. Though people are independent, they find it challenging to dress up, eating, and falls due to lack of balance are more common in this stage.
Stage Four: Symptoms in this stage are severe. Individuals with the condition may require assistance to walk around and also need help to perform their daily activities.
Stage Five: This is the final stage, and the symptoms might be severe like people can't stand or walk due to stiffness in the legs. Most people require a wheelchair or bedridden. Nursing care is necessary round the clock for all activities. The patient even experiences hallucinations and illusions.
Signs & Symptoms of Parkinson's Disease
The symptoms of Parkinson's Disease vary from person to person. They almost go unnoticed in the beginning stages. Over time, they become worse, and the progression also differs from one person to the next. Here are some of the common symptoms:
Difficulty in speaking
Impaired posture.
Loss of unconscious actions such as blinking, smiling, etc. temporarily
Lightheadedness
confusion, forgetfulness, etc.
Sleeping problems or insomnia
Lack of balancing.
Difficulty to eat, & swallow
Drooling and memory loss in advanced stages
Loss of control over bladder movements
Constipation
Constant fatigue
Anxiety, fear & depression
Causes Parkinson's Disease
Parkinson's disease is caused due to gradual breakdown or decaying neurons in the brain. Most of the symptoms are caused due to the death of neurons that produce dopamine – a chemical that acts as a messenger between your brain and body parts. The reduction of dopamine levels results in abnormal brain activity, causing impaired mobility and other symptoms associated with Parkinson's disease. But what causes these cells to die is yet to be found.
However, there were several factors that play a role, which include specific genetic mutations, environmental triggers like exposure to certain toxins, the presence of Lewy bodies, etc. It also believed that some risk factors such as increasing age, hereditary, injury to the brain, and some viral infection might also lead to Parkinson's condition. Researchers say that men are more prone to develop Parkinson's than women.
Parkinson's Disease Treatment In Hyderabad
Well, a complete cure is yet to be found, and meanwhile, the damages caused by Parkinson's can be managed with the help of medication, therapies, and opting for some lifestyle changes.
Medication plays a significant role in controlling the symptoms of Parkinson's disease. They help to increase the dopamine levels and manage other problems with walking, rigid muscles, tremors, etc.
A physiotherapist can help in balancing movements by making you do some exercises, and a speech therapist can improve your speech difficulties. Massage, meditation, and yoga can make yourself calm and de-stressed from the outer environment. Changing your lifestyle habits benefits a lot and helps to manage this condition. Maintaining a nutritious and fibrous diet is very important. If you are an adult and habituated to smoke and drink, you should stop them right away because they can numb your brain activities.
Incase Parkinson's Disease moves into its advanced stage, Deep Brain Stimulation (DBS), surgical treatment may help you manage the condition. DBS is a surgery that involves implanting a surgical device near your chest. It produces mild electric signals to stimulate your brain functions.
Our doctors at Premier Hospital can provide the best treatment for Parkinson's disease. We assure you that we can help you to lead a quality life even with Parkinson's disease. Consult our experts for Parkinson's disease treatment in Hyderabad.
The Author :
Premier Hospital
Since the inception of Premier Hospital in 1991 till today, we have grown to unprecedented levels, due to our excellence in medical sciences and healthcare. Premier Hospital is the creation of Dr Mahesh Marda and when it was first established, was only a small, 30-bed hospital facility. Back then, we provided only secondary care to patients, but that certainly has changed in the present landscape.
YOU MIGHT ALSO LIKE
May 17, 2022

May 16, 2022

May 15, 2022

May 12, 2022

May 08, 2022

May 03, 2022

April 25, 2022

April 16, 2022

April 10, 2022
TESTIMONIALS
Hospital is in good condition in a very established area well maintained and in hygienic conditions Staff is friendly and polite very good cooperation Doctor Ayub is very good best
Awsome service by entire hospital staff. Special thanks to Abhinand Sir, Surya Kiran Sir, Chitra Madam. 1.Quick response. 2.Good Hygiene 3.Faster Services 4. Polite Attitude by a
Dr. Rokhsana s/b first trained on attention to detail... first listen the problem clearly and then suggest solution... and mind your voice while talking with patient and their compan
Categories