How To Avoid Risk During Pregnancy?
May 9, 2020
Posted by: Premier Hospitals
1393 Views
RSS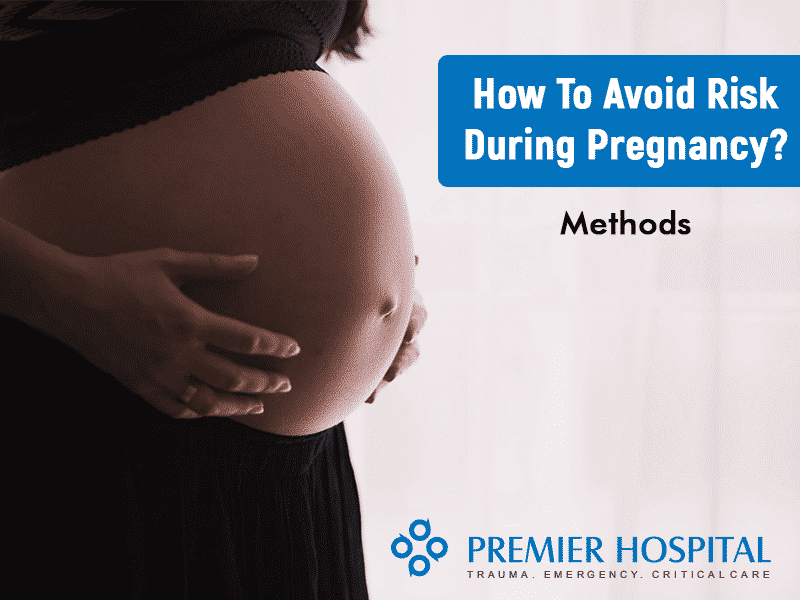 When a woman finds out that she will soon become a mother, she is on top of the world. She wants nothing more than a healthy pregnancy. Of course, It's easy to worry due to the many scary stories on the news about possible risks of pregnancy. But there is no reason why, with a little more caution, you cannot navigate the nine months without putting your baby or yourself at risk.
A mother will do everything she can to protect her baby during pregnancy. And there are ways to reduce the chance of miscarriage, stillbirth, or death of an infant. Nutritional imbalances are a common culprit. They lead to an increased risk of anaemia, hypoproteinemia and low calcium in pregnant women, their unborn children, and newborn babies. These diseases can get worse during pregnancy and cause miscarriage or premature birth. Therefore, doctors give special instructions to pregnant women about their diet and foods that they consume.
This article provided by Premier Hospital gives information about guidelines for a healthy pregnancy. If you follow these, you can reduce and ultimately prevent the risk of pregnancy related complications.
What to Avoid during pregnancy:
Quit smoking: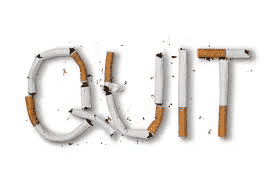 We have known for years that smoking poses a significant health risk. It increases the risk of various types of cancer, lung diseases, heart diseases, high blood pressure, and stroke. Women smokers tend to suffer from infertility and miscarriage, premature birth, or low birth weight babies. Babies born to women who smoke have a higher risk of sudden infant death syndrome (SIDS). Avoiding tobacco can not only save your baby's life; it also means you certainly care for your child.
Alcohol consumption:
You should stop drinking alcohol when trying to get pregnant and after you become pregnant. The safe level of consumption for pregnant women is unknown, so it is safest to avoid drinking. Undoubtedly, damage is done to the fetus with excessive alcohol consumption. Continuing heavy drinking during pregnancy can cause a condition known as fetal alcohol syndrome. The effect is the slow growth of the child, abnormalities in facial and joint bones, and heart problems.
If you have been drinking for weeks before realizing you are pregnant, don't worry, but stop now. Many women also avoid alcohol when trying to conceive to optimize fertility.
Don't take Self medications: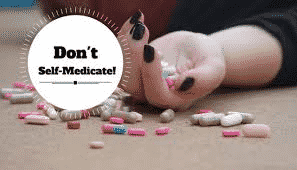 The rule is to avoid most medicines during pregnancy unless your doctor prescribes or approves the drugs. This is because certain medicines may be harmful to you or to your baby. Strictly consult your doctor before taking any medications.
Follow Diet Restrictions:
You should avoid the following during pregnancy:
Raw meat and shellfish: Avoid raw seafood, including oysters, mussels, etc. Also, avoid rare and unprocessed beef and poultry. They can be contaminated with toxoplasma or salmonella.
Deli/Fast food meat: This meat can be contaminated with listeria, a bacterium that crosses the placenta and can infect a developing baby. Uterine infections can also be life-threatening for your baby.
Fish with high mercury content: These include fish such as sharks, king mackerel, and swordfish. Are you wondering about tuna? Tuna generally has a lower mercury content, but it is still advisable to eat in moderation.
Raw eggs: This includes food containing raw eggs. So, pay attention to sauces, mayonnaise, and some cream that contains raw egg. Raw eggs can pose a risk of salmonella infection.
Soft Cheese: Some soft cheeses may have listeria, so it is better to avoid them unless made from pasteurized milk. Also, avoid unpasteurized dairy products.
The above-mentioned list may seem big, but there are still many good foods to eat during pregnancy. It is always important to eat a balanced diet. So try to include the following foods in your daily schedule.
Lean proteins
Healthy fats
Lots of fresh vegetables and fruits
Water
Be careful in the kitchen:
Foodborne diseases such as listeria and salmonella are associated with an increased risk of miscarriage. Pregnant women are advised to avoid foods that are the most common source of harmful bacteria, such as undercooked meat and unpasteurized cheese or dairy products.
Avoid caffeine: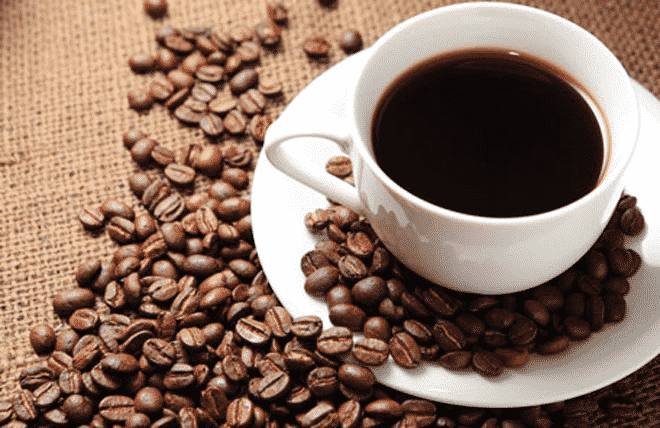 High caffeine intake narrows blood vessels in your placenta, which can cause miscarriage, stillbirth, or poor child growth. Too much caffeine can also increase the chance of insomnia, heartburn, and anxiety. Caffeine tends to dehydrate you, and when you are dehydrated, your blood pressure can drop. If you already have low blood pressure and it goes down further, this can reduce blood flow to your baby.
Take your Regular medications:
Chronic health problems such as lupus, diabetes, and high blood pressure are associated with an increased chance of miscarriage. If you are diagnosed with a chronic disease, you have the best chance for a healthy pregnancy if you keep your condition under optimal control. If you are pregnant or trying to get pregnant, talk with a doctor about the best way to control your health, and remember to follow all your doctor's recommendations, including prescription or over-the-counter medicines.
If you are considering another pregnancy, start taking prenatal vitamins before you become pregnant. The benefits of folic acid are most important in the early stages of pregnancy before you even realize that you are pregnant. Adequate intake of folic acid is important to avoid neural tube defects in your baby, which depending on the severity, can be life-threatening for your child.
Avoid getting exposed to excess heat:
Drink plenty of water in warm conditions to keep you and your baby hydrated. Pregnancy is not the time for frequent saunas or hot tubs that can raise your body temperature too high and harm your baby. Avoid staying near hot areas furnace, heat and radiation producing machines
Be stress-free:
During pregnancy, it is best to avoid stress as much as possible. Obstetrician explains that the uterus is susceptible to stress hormones. When you are in a stressful situation, contractions or discomfort can occur that is unhealthy for your growing baby. We all lead stressful lives and pregnancy can be a tense moment, but excessive stress can increase your chances of having a premature baby or having a low birth weight baby.
Don't miss prenatal visits to hospital:
Make doctor visits a priority. If you avoid it, you might have missed something very important for the health of your developing baby.
If you have not started prenatal care, you should do it as soon as possible. Physical examination by a doctor can reveal health problems or pregnancy complications that you may not even know. If these are left untreated, they can cause miscarriage, high blood pressure, gestational diabetes, cervical or uterine abnormalities, or sexually transmitted infections and such.
Avoid Excessive Exercise: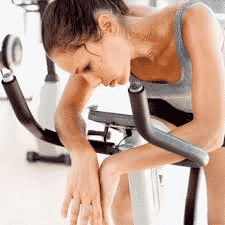 Regular exercise programs during pregnancy are ideal for you and your baby. Regular exercise can help your posture. However, avoid certain types of physical activity that have high impact. Talk to your doctor first to make sure the exercise plan you choose is suitable for you.
Exposure to Toxins:
Secondhand smoke is toxic to the mother and the baby. Avoid being close to smoke if possible. Avoid paint fumes, pesticides, herbicides, fungicides and harmful household cleaners.
Avoid Radiation: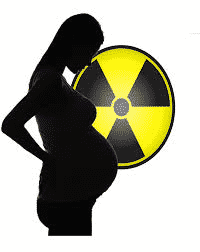 X-ray:
If possible, you should avoid X-rays during pregnancy. Your doctor will decide whether your treatment can wait until you give birth. They will assess whether the benefits of treatment are more important than the low risk of X-rays. You can also consider using other imaging techniques, such as ultrasound.
With X-rays, there is only a low risk of congenital disabilities and problems with physical and mental development. However, repeated radiation can damage body cells, which can increase the risk of cancer. Therefore, the radiation dose used in X-ray images is always kept as low as possible.
Other radiological tests:
It is important to tell your doctor or specialist whether you are pregnant or not because some procedures can affect the fetus. Your doctor will refer you to the appropriate and safest radiological procedure suited for you.
Maintain a healthy weight: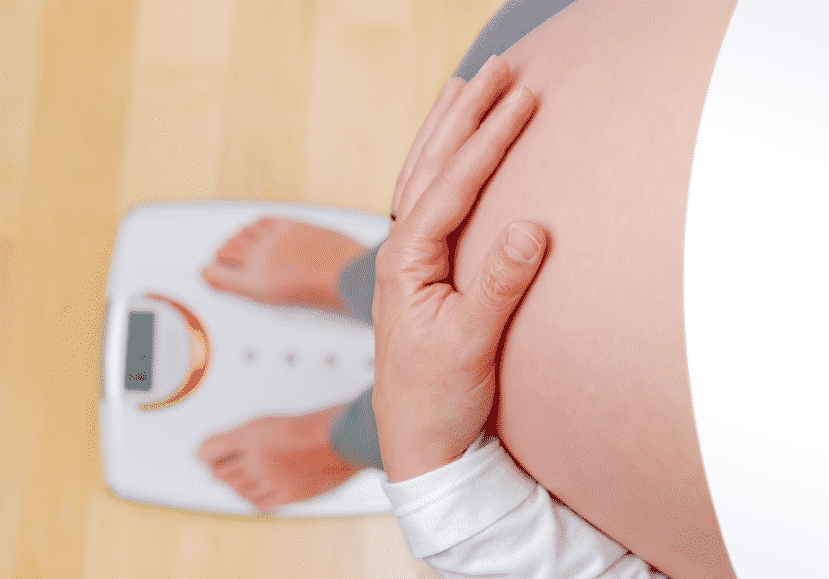 The weight of a pregnant woman is a make or break factor when it comes to preventing pregnancy complications. Overeating, sugary foods, diabetes and generally being overweight are triggers for preeclampsia, a condition characterized by high blood pressure. Weight directly affects the baby's ability to maintain blood and oxygen during this time. Conversely, being too thin, and an unhealthy diet is also a dangerous factor. Avoid preeclampsia, gestational diabetes, and other complications while maintaining a healthy weight throughout pregnancy. Women are always encouraged to exercise regularly and eat healthy by their doctors.
Conclusion:
Sacrificing a few things for a short time can be very meaningful for the long-term health of you and your baby. If you live in Hyderabad, contact Premier Hospital and talk to our knowledgeable and loving maternity team, or to arrange prenatal examinations.
Take control of your pregnancy and put your baby and your health first. Contact Premier Hospital at +91-77020 01163 for advice on pregnancy and knowledge on how to avoid pregnancy-related complications. We are determined to offer high-quality care to both you and your child!
The Author :
Premier Hospital
Since the inception of Premier Hospital in 1991 till today, we have grown to unprecedented levels, due to our excellence in medical sciences and healthcare. Premier Hospital is the creation of Dr Mahesh Marda and when it was first established, was only a small, 30-bed hospital facility. Back then, we provided only secondary care to patients, but that certainly has changed in the present landscape.
YOU MIGHT ALSO LIKE
May 17, 2022

May 16, 2022

May 15, 2022

May 12, 2022

May 08, 2022

May 03, 2022

April 25, 2022

April 16, 2022

April 10, 2022
TESTIMONIALS
Hospital is in good condition in a very established area well maintained and in hygienic conditions Staff is friendly and polite very good cooperation Doctor Ayub is very good best
Awsome service by entire hospital staff. Special thanks to Abhinand Sir, Surya Kiran Sir, Chitra Madam. 1.Quick response. 2.Good Hygiene 3.Faster Services 4. Polite Attitude by a
Dr. Rokhsana s/b first trained on attention to detail... first listen the problem clearly and then suggest solution... and mind your voice while talking with patient and their compan
Categories