Heart Patients: Risks and Preventive Measures Amidst Coronavirus
June 12, 2020
Posted by: Premier Hospitals
815 Views
RSS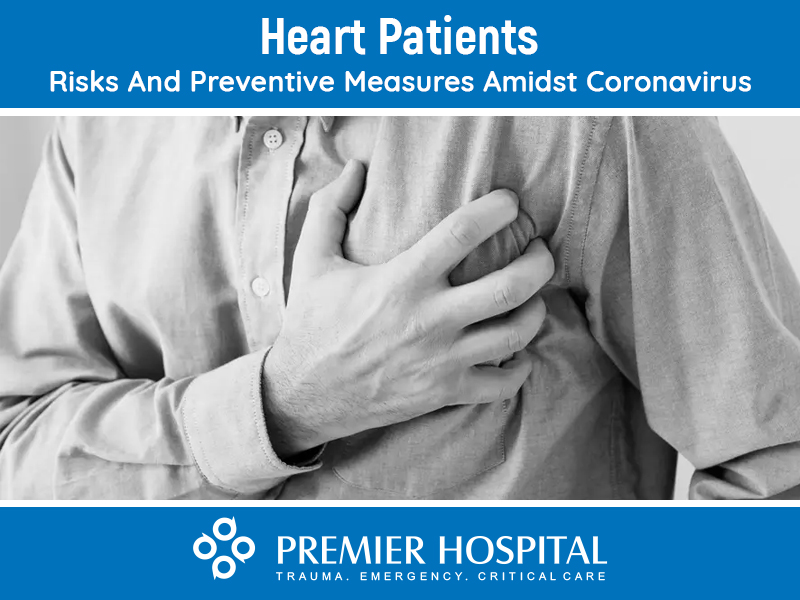 If you or someone you love has a stroke or heart disease, the spread of coronavirus (COVID-19) can be very worrying. Coronavirus 2019 (COVID-19) spreads from person to person and is a respiratory disease.
The coronavirus novel was first discovered in Wuhan, China, in December 2019 and has since spread rapidly throughout the world. The World Health Organization (WHO) declared COVID-19 a pandemic on March 11 as this virus was still very new. There are many things we don't know, for example, how this can affect the health of the heart and brain. Data shows that people with heart or blood vessel disease or stroke have a higher risk of complications if they are infected with COVID-19.
The American Heart Association recommends being careful and preparing people who have heart problems or who have a stroke. According to current information, older people with coronary artery disease seem to develop more severe symptoms when infected. Stroke victims may also have an increased risk of complications if they get COVID-19. People with diabetes, a weakened immune system, chronic lung disease and other underlying diseases can also be at risk of more severe illness, according to the CDC. This is why it is essential to do everything possible to avoid infection.
That is why it is essential to practice social distance to avoid infection. Being infected with COVID-19 can worsen existing heart conditions such as heart failure, and you also have a higher risk of a heart attack. Follow the article to know how Covid 19 is risk to heart patients and follow these simple steps below to be safe during the COVID-19 pandemic. Before that, let us know the symptoms of the disease.
How to know that a person infected with Coronavirus Symptoms:
Symptoms of the infection can appear 2-14 days after exposure and include:
If you develop emergency warning signs, visit a doctor immediately. Warning signs can be:
Difficulty breathing or difficulty breathing
Constant chest pain or pressure
Confusion or new inability to arouse
Bluish lips or face
How Heart patients are at risk with COVID-19: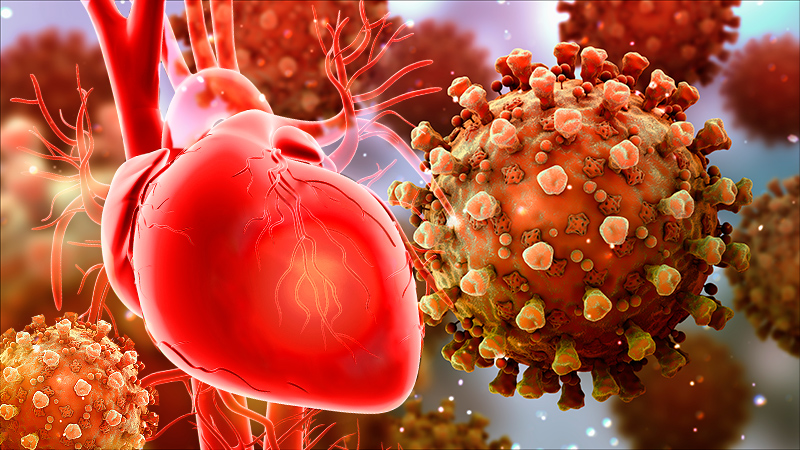 The new coronavirus is a respiratory disease that mainly affects the lungs. However, when the lungs do not work with full steam, the heart must work harder to pump oxygen-rich blood throughout the body. This additional stress can be dangerous for people with heart disease. COVID-19 poses a higher risk for people with basic conditions, including:
Coronary artery disease.
Diabetes.
High blood pressure.
Previous stroke.
People in this group may be at higher risk of developing COVID-19. Also, they are more likely to develop severe symptoms when they are sick. Older adults with heart disease can be very risky. However, if you have heart disease at any age, you should be aware of the possible risk of COVID-19. There are many things that we don't know, but it can be assumed that everyone with heart disease, including younger patients, has a higher risk.
Coronavirus prevention for heart disease patients: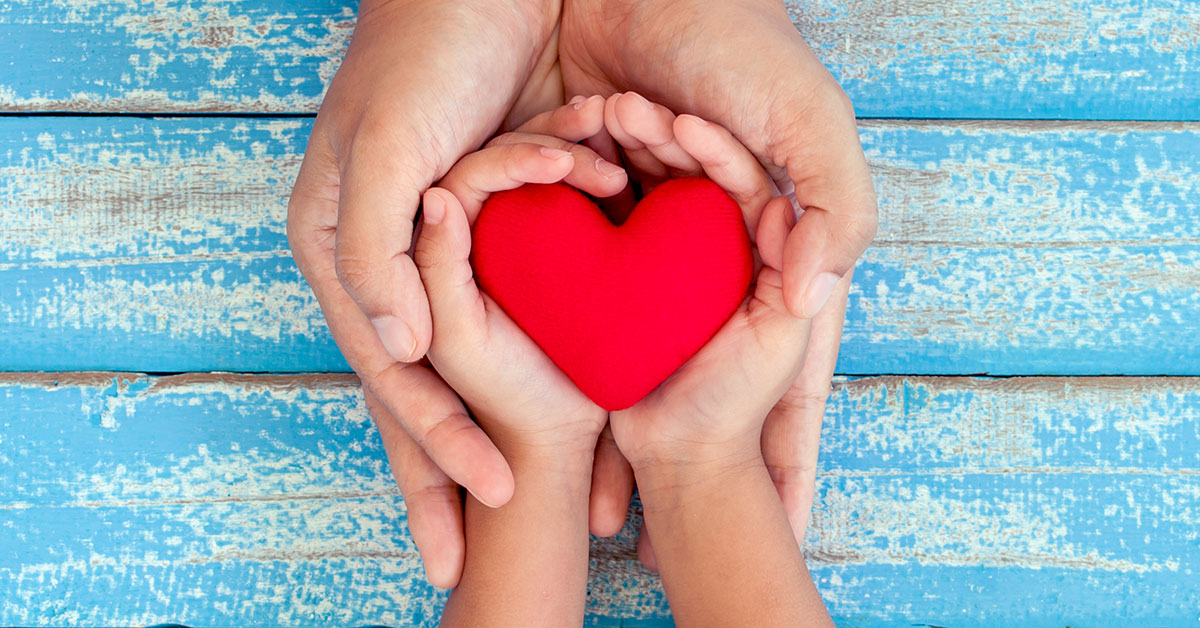 Just because you are at increased risk does not mean that you are destined for illness or that you will develop a severe case when you get it. But as always, prevention is the best medicine.
To reduce the chance of getting COVID-19, follow the recommendations from the CDC, WHO, and your local, state and federal government. Follow the below best practices:
Continue to care for your heart and stay in touch with your doctor.
Take care of your current treatment and medication plan. Continue to take medication as directed, including those used to control your blood pressure. It is important to keep in contact with your doctor if necessary. The consultation allows you to contact your doctor remotely and deliver your medication to your home.
Do not neglect emergency medical care:
Yes, our healthcare system is busy dealing with COVID-19. However, heart problems and your medical emergency still need immediate treatment. See your doctor if your heart symptoms become severe or get worse quickly.
Get the flu vaccine:
The transition between the current COVID-19 pandemic season and influenza makes it increasingly important for vulnerable groups to receive their flu vaccine. Flu can cause heart attacks. The flu vaccine prevents cold infections and can prevent heart attacks.
Keep yourself distance and pay attention to good hygiene: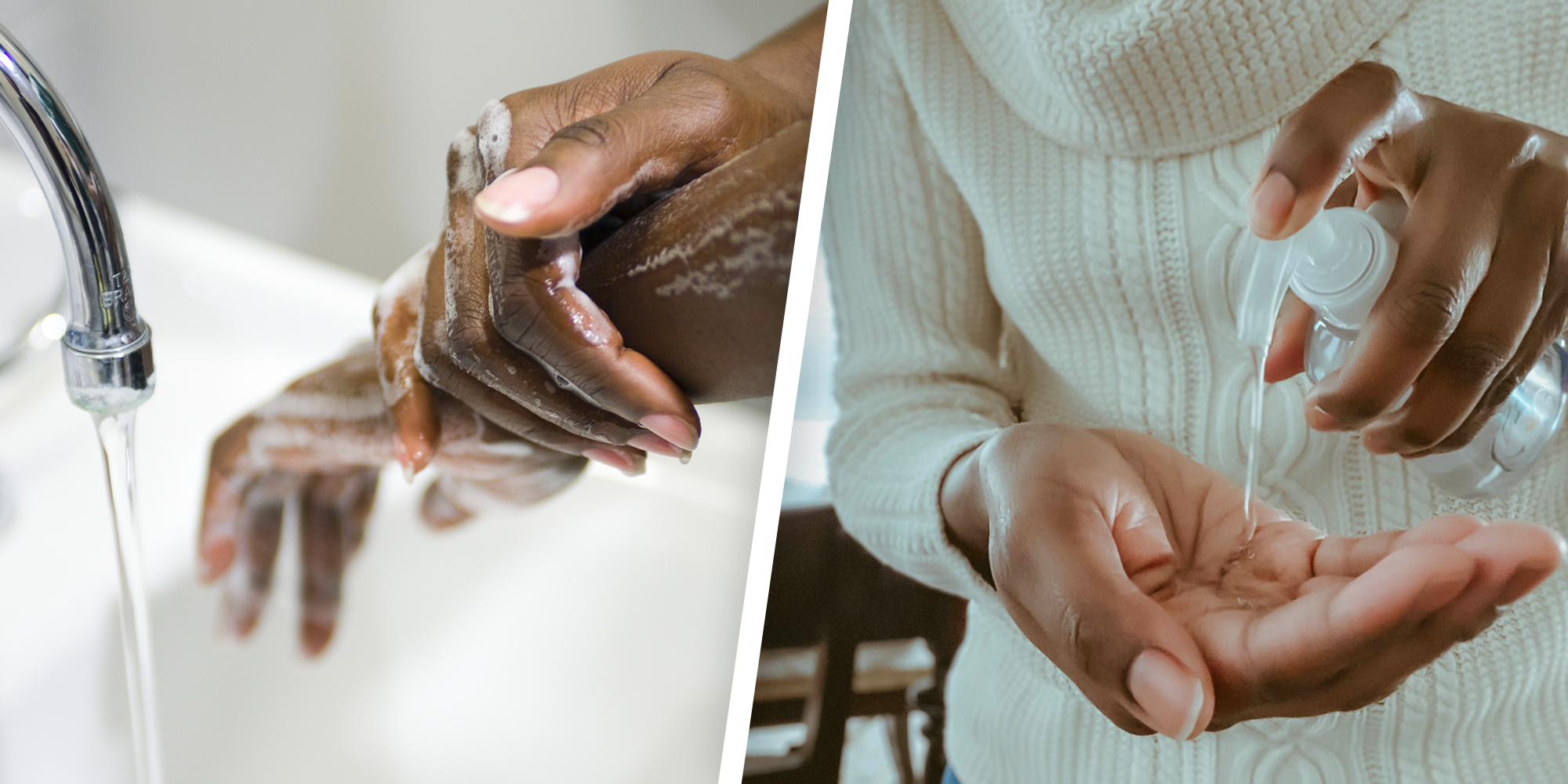 Use soap and wash the hands frequently for 20 seconds. If you cannot reach the sink, use a hand sanitizer with at least 60% alcohol.
Avoid touching your face.
Clean and disinfect surfaces that you touch frequently, e.g. Keys, light switches, telephones, and keyboards and many more.
Stay home
Practice social distance. Try to keep a distance between you and others when you need to enter the community.
Get refills for your prescription medication.
Be active and eat healthy food:
COVID-19 pandemic disturbs many aspects of our daily lives and routines. This makes it challenging to maintain activities, nutrition. All these things are very important for heart health and reduce the risk of heart disease.
Take care of your heart when you are at home: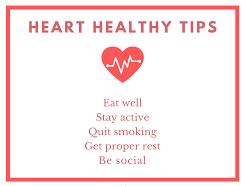 Being in quarantine alone can make people adopt unhealthy eating habits. To avoid stress and fatigue, you must maintain a daily schedule and maintain a healthy lifestyle:
Continue to exercise, eat a balanced diet, stay hydrated and sleep well.
Keep your social network away and communicate regularly with friends and family on the phone.
Limit the information you consume and the time you spend on epidemics and trust only reliable sources.
Avoid strategies in dealing with alcohol or drugs.
WHO recommends 150 minutes of moderate-intensity physical activity or 75 minutes of physical activity per week, or a combination of both. Stay physically active at home. This recommendation can also be achieved at home:
Take a short break in the afternoon.
Take an online training course.
Take a walk, get up and relax.
Protect your heart during a pandemic:
Some people with heart symptoms may not want to go to the clinic or emergency room during a pandemic. However, you must not ignore the emergency signs. Heart attacks, dissection, heart failure and arrhythmias should be observed. Early treatment of heart problems can save your life. Seek treatment or contact your doctor if you have new symptoms, including:
Chest pain or discomfort.
Problem breathing.
Loss of taste and smell.
Sore throat.
Shivering.
Muscle ache.
Weakness.
Confusion
Conclusion:
Let's face it: During a global pandemic, it might be challenging to stick to your usual routine. However, healthy eating and exercise are still important. The WHO recommends 150 minutes of moderate aerobic exercise a week for around 20 to 30 minutes five to seven days a week.
Now we have to be very careful about social distance as well, but it's important to exercise physically. Walking is good for our general health, and also for our mental health. Let us all follow the tips, so we don't neglect our long-term health.
If you need more information about the covid-19 and heart disease, and if you are the one with heart problems contact Cardiologist from Premier Hospital at +91-77020 01163 and book your appointment.
The Author :
Premier Hospital
Since the inception of Premier Hospital in 1991 till today, we have grown to unprecedented levels, due to our excellence in medical sciences and healthcare. Premier Hospital is the creation of Dr Mahesh Marda and when it was first established, was only a small, 30-bed hospital facility. Back then, we provided only secondary care to patients, but that certainly has changed in the present landscape.
TESTIMONIALS
My child was taken very good care at Premier Hospital when she was in ICU and also in the room. Nurses and other staff members are very courteous towards her and other patients. They
I went to Premier Hospital for emergency dialysis for my father. We had received an amazing response from the entire team of doctors. We had a good stay and good medical care. I woul
I admitted my mom in Premier Hospitals due to a drug reaction. Their caring and hospitality was really wonderful. They treat the patients as their family members. I would like to tha
Categories