Can Stress And Anxiety Cause Heart Problems?
March 6, 2020
Posted by: Premier Hospitals
1538 Views
RSS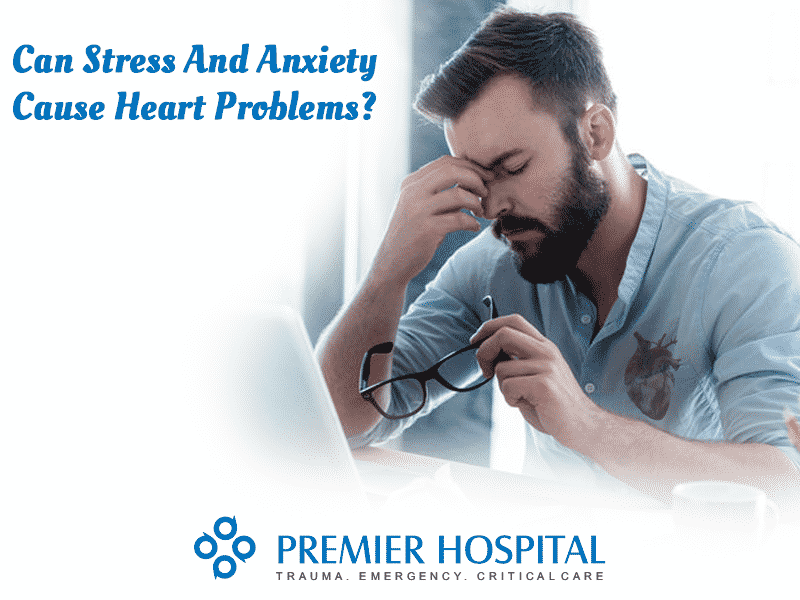 How one handles anxiety and stress and responds to it, varies from individual to individual. An individual's response to stress, if negative, can cause various health problems. Excessive stress can contribute to everything from high blood pressure, to asthma, ulcers, irritable bowel syndrome and sometimes even lead to heart problems.
This article provided by Premier Hospital gives you information about stress and anxiety and how it can result in heart disease.
What Is Stress?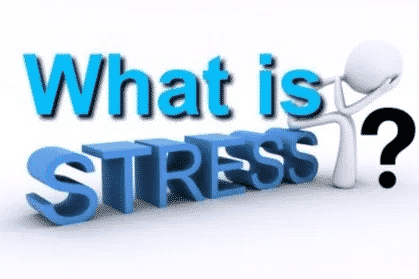 Stress can be a result of the demands of everyday life. But, stress is not always a bad thing. The right amount of stress motivates you to be alert, excited and focused on your work. On the other hand, too much stress can affect your health. It can make you feel tense, anxious, upset, or overwhelmed.
Both your mind and body play a role in your stress response. First, your thoughts and feelings set the stage for the stress that you experience. Then your body responds to stress by increasing muscle tension, heart rate, and blood pressure. Over time, these changes can cause significant health problems.
The key to dealing with stress in life is to find out the causes of stress, and then learn how to deal with stress. Learning essential skills to deal with stress can improve your health, work-life balance, and relationships with the people who matter most in your life.
Can Stress Cause Heart Problems?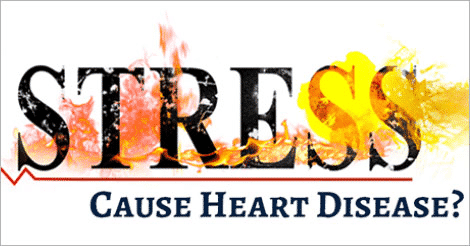 Stress is a proven cause of heart problems, especially heart disease. While the exact cause is still uncertain, people who are regularly under stress or who can't cope with it are more likely to develop heart disease.
Excessive stress can have many adverse effects on the body, both physically and mentally. Some people deal with stressful situations by drinking too much or smoking, and both stress the body. Others can experience high blood pressure, ulcers, and many other conditions that cause an additional strain on the body.
We face many challenges at home and at work every day. If you take the time to get rid of stress, you can relax for a short amount of time and reduce your risk of heart disease and other stress related problems later in life!
How Does Stress Affect the Heart?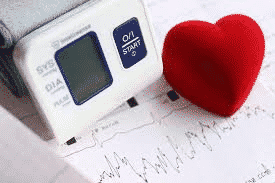 Uncontrollable stress, especially anger and hostility, can affect your heart. It can cause any of the following:
High blood pressure
Irregular heart rhythms
Damage to your arteries.
Higher cholesterol levels
The development and progression of coronary artery disease (atherosclerosis)
A weakened immune system
In times of stress, people often turn to bad habits to get rid of their stress, such as smoking, overeating, using drugs, or consuming excessive alcohol. All of these factors put you at additional risk of heart disease and stroke.
What is Anxiety?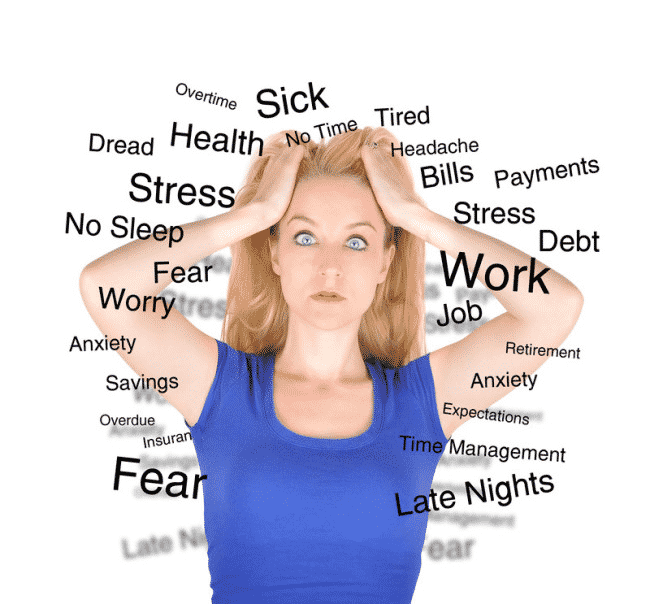 Feeling anxious in certain situations helps us avoid danger by triggering our fight or flight response. It is how we grow to protect ourselves. However, sometimes we worry too much about perceived threats or bad things that may or may not happen. If your worries are constant or disproportionate to the reality of the danger, over time you will put yourself at risk for having an anxiety disorder.
What Is Anxiety Disorder?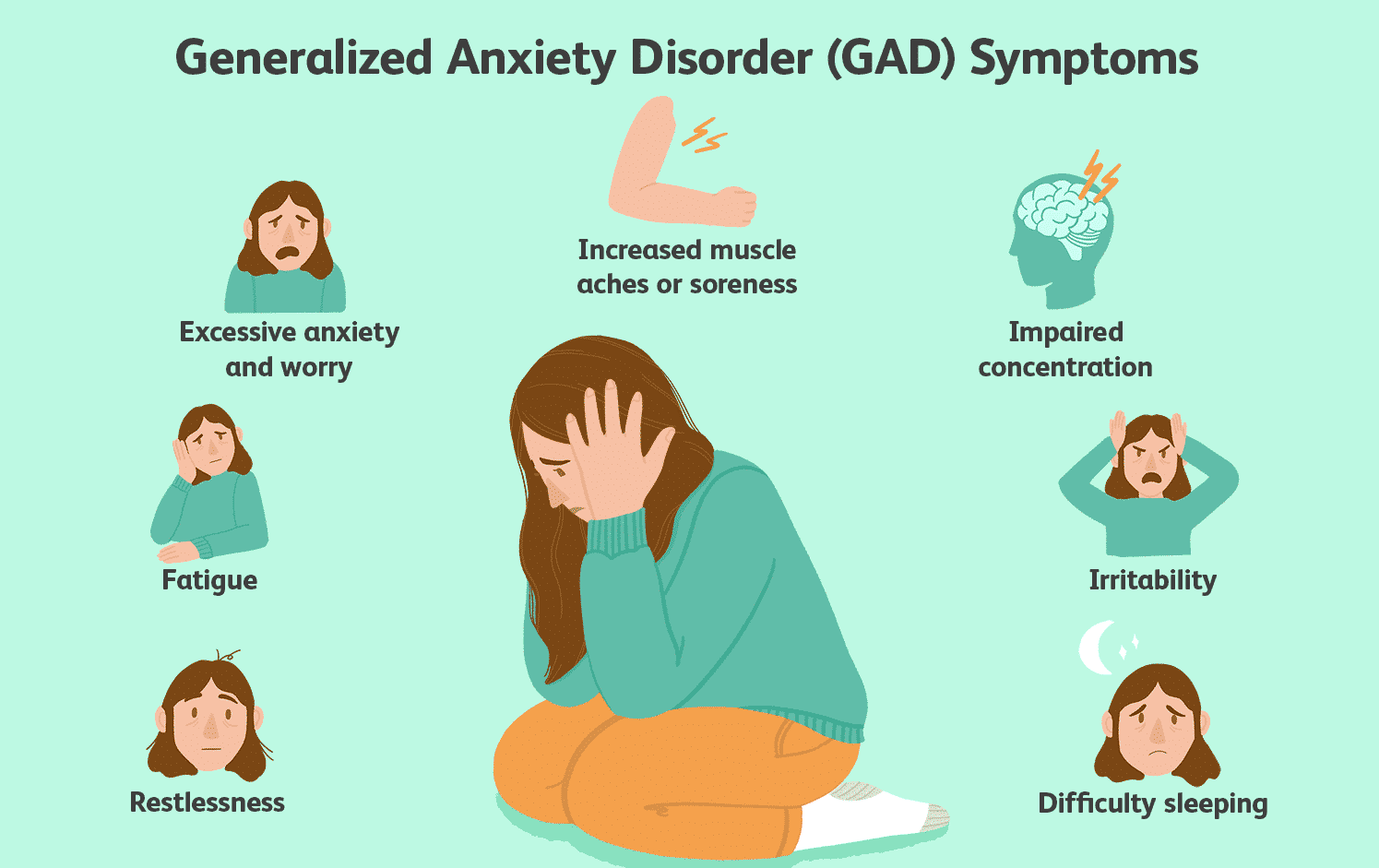 Anxiety disorders occur when anxiety has a profound impact on one's life. Instead of feeling anxious about the real danger, people with anxiety disorders experience the same symptoms in situations they consider dangerous.
Different types of anxiety disorders include:
Generalized Anxiety Disorder: Excessive fear of everything and everyone, including fear of anxiety itself.
Social anxiety disorder: Anxiety in social situations, is often based on the fear of doing something wrong and being judged by others.
Panic Disorder: Repeated panic attacks and worries about future panic attacks.
Agoraphobia: Fear of panic attacks in certain situations and the inability to escape or get help.
Specific phobias: Fear of objects or situations (e.g. dogs), and many more
Can Anxiety Cause Heart Problems?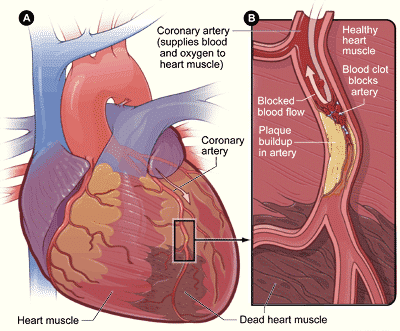 Heart problems come from many sources, including lifestyle and genetics. Anxiety can be one of these factors. Our hearts are built to deal with occasional stressful situations. However, prolonged anxiety can cause heart problems and also a disease that mimics a heart attack called Takotsubo Syndrome or "Broken Heart Syndrome".
How Does Anxiety Affect Heart?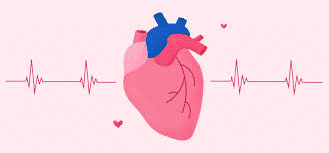 When someone is afraid, their body reacts in ways that can create additional pressure on their heart. Symptoms of anxiety can be especially dangerous for people with existing heart disease.
Anxiety can be associated with heart disease and the following heart risk factors:
Rapid heart rate (tachycardia): In severe cases, healthy heart function can get disrupted, and the risk of sudden heart problems increases.
High blood pressure: Can cause coronary artery disease, weakening of the heart muscle and heart failure.
Anxiety can also increase the time needed to recover from heart disease. Can lead to higher death rates after an acute heart attack.
Conclusion:
Engaging in any one of these behaviours can mean that you don't deal with stress as well as you should. Excessive stress and anxiety can affect your body and heart. However, fear may not be a medical condition by itself, but a natural emotion that is very important for survival when someone is in danger.
If your stress and anxiety continue, a stress management course can also help. Look for them at rehabilitation programs, hospitals, or by calling a therapist
Treatment includes a combination of various therapies, medicines and advice as well as self-help steps. An active lifestyle with a balanced diet can help you maintain feelings of anxiety and stress within limits.
It's very difficult to recognise stress and anxiety! If you have any queries on how they are related to heart disease then call Premier Hospital, book an appointment with the Cardiologists and meet them. If you suffer from or suspect heart disease, our cardiology department can examine, diagnose, and treat various types of heart disease. Please request an appointment by calling at +91-77020 01163 today or book with our online system!
The Author :
Premier Hospital
Since the inception of Premier Hospital in 1991 till today, we have grown to unprecedented levels, due to our excellence in medical sciences and healthcare. Premier Hospital is the creation of Dr Mahesh Marda and when it was first established, was only a small, 30-bed hospital facility. Back then, we provided only secondary care to patients, but that certainly has changed in the present landscape.
YOU MIGHT ALSO LIKE
May 17, 2022

May 16, 2022

May 15, 2022

May 12, 2022

May 08, 2022

May 03, 2022

April 25, 2022

April 16, 2022

April 10, 2022
TESTIMONIALS
Hospital is in good condition in a very established area well maintained and in hygienic conditions Staff is friendly and polite very good cooperation Doctor Ayub is very good best
Awsome service by entire hospital staff. Special thanks to Abhinand Sir, Surya Kiran Sir, Chitra Madam. 1.Quick response. 2.Good Hygiene 3.Faster Services 4. Polite Attitude by a
Dr. Rokhsana s/b first trained on attention to detail... first listen the problem clearly and then suggest solution... and mind your voice while talking with patient and their compan
Categories